Inyati bedliners | Custom project | Suburban interior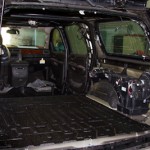 Inyati sprayed in bedliners north Phoenix location completed a very special custom spray project for a very low profile client earlier this month.  The majority of our clients are pick up truck owners looking for a spray in bed liner for their truck.  But increasingly we are seeing more  custom and industrial application requests.  Our clients choose us because of our 20+ years of experience in sprayed polyurethane/urea.  Our one of kind proprietary material and our workmanship are second to none.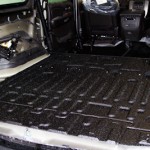 This particular project was extremely detailed in it's scope and technical requirements.  The biggest requirement being client confidentiality.  So with that in mind, here's what we can tell you.  We sprayed the interior floor of the Suburban from behind the front seats to the back door.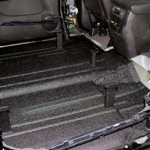 There were a number of items that needed to sprayed, and others that need to remain un coated.  There was additional work to be done to the outside of the vehicle (which we can't show you), and it all had to be completed in one day!